Hello everybody, it is the time of the year again. The season we all get excited for: NEW YEAR!!! Pondering the past months, realizing time flies quickly, we'll gonna say farewell to 2013 and welcome 2014 with hopes, aspiration, goals and objectives. Setting & thinking of our resolutions that we hope to achieve, visualizing our goals, motivating ourselves for the incoming New Year towards success, growth and change. Another fresh start where we begin anew, with improved vigor and chance to live our lives to the fullest.
It's going to be fun, take it easy and hopefully you'll find yourself closer to achieving your personal and professional goals. Keep inspired and make your objectives to get you motivated.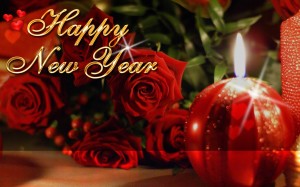 A good inspiration will guide you in becoming a better person, professional & personal, a hard worker and a well rounded person.
Let's welcome 2014 with a smile, a spirit of giving, sense of humanity and a pledge to spread peace and happiness!
From all of us we wish you a prosperous New Year. Cheers!