Amazing Day Tour to the north of Jordan from Amman
Do not miss the chance to explore the interesting tourist site in northern Jordan. Embark on a full day tour to visit Umm Qais, Ajloun Castle and Jerash. It might look like covering the three sites is too much, long and tiring for 1 day, yes its tiring but totally worth it and it's doable.
From Amman we drive for about 2 hours to Umm Quais located in the northwest of the country, near the borders of Israel and Syria. Here you enjoy the views overlooking the Sea of Tiberias, Golan Heights and Yarmouk River. The Umm Quais or also called Gadara belonged to the famous Decapolis, a union of 10 cities, founded by Alexander the Great.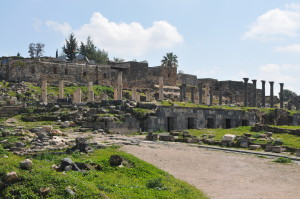 From here we continue to the town Ajloun which name is theory to be connected with the Moabite King Eglon mentioned in the Bible. Here we visit a great 12th century Islamic castle built around 1184/85 by the famous Islamic leader Salah al-Din. The castle is believed to controlled traffic along the road connecting Damascus and Egypt.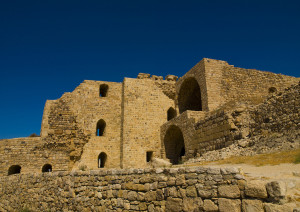 Before we continue our exciting tour let's take a break to enjoy a delicious lunch for dining options & suggestions check our blog: Having Lunch in Jordan.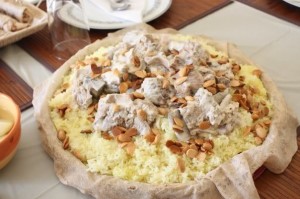 We drive for about 45 minutes to Jerash, the best example of a Roman provincial city in the whole Middle East. Here you visit the spectacular forum, Roman colonnaded street, the Nymphaeum and the Temple of Artemis.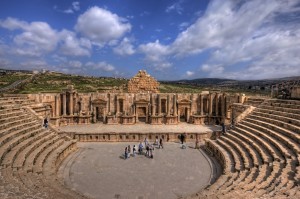 After spending the day we drive back to Amman for about an hour with lots of pleasant memory that last forever.