Arabic Sweets
Posted on April 18, 2016 by admin in Blog, Food.
ARABIC SWEETS
Enjoy our post introducing the popular and delicious Middle Eastern sweets.
Aish Al Saraya
A known Lebanese dessert made with French bread slices, milk, cream, sugar, flour, and ground pistachios. This dessert is often drizzled with sweet syrup and served with cream on top.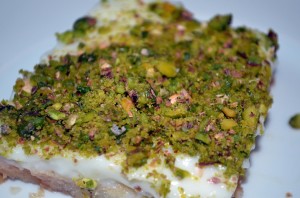 Baklava
A rich, sweet pastry made of layers filled with nuts and sweetened with honey.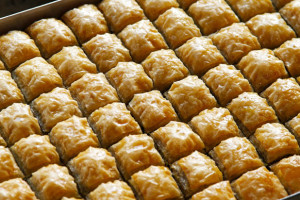 Barazek
Is made of sesame seeds, honey, semolina with chopped pistachios and baked until golden in color. If you want it to be crunchy you need to make them thinner.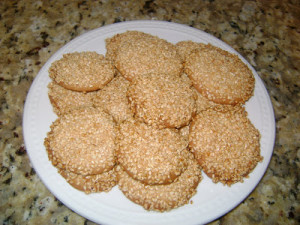 Basbousa/Hareesa/Semolina Cake
A traditional Middle Eastern sweet cake is made of cooked semolina or farina soaked in syrup. Other ingredients are coconut (optional), flour, thick yogurt, butter, vanilla, milk (optional), almonds. The syrup is made of water, sugar, lemon juice and may optionally contain orange or rose water.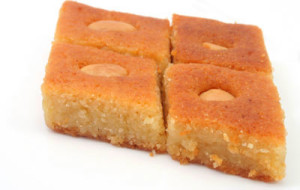 Feteer/Arabic Pie
Is a layered pastry with different variety of toppings from clotted cream to salty white cheese, icing sugar or a mix of molasses and Tahini.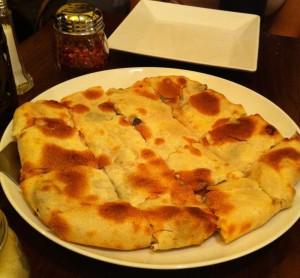 Halawet Al Jibun
A Lebanese dessert made of cheese dough, cream and rose jam.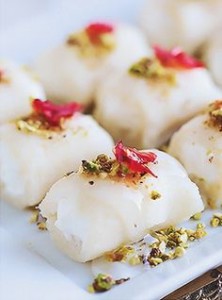 Halawet Al Riz
Similar to Halawet El Jibn, is another Arabic sweet with cheese, called Halawet El Riz. It's made of grained rice with starch, sugar, mozzarella cheese or unsalted white cheese, cream, rose water and grounded pistachios for garnishing.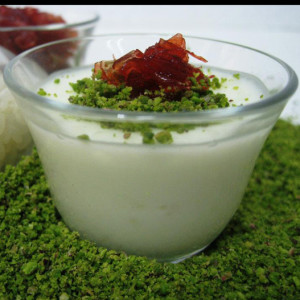 Halva
Is a sweet based confection from the Middle East. This dessert is either flour based or nut-butter based.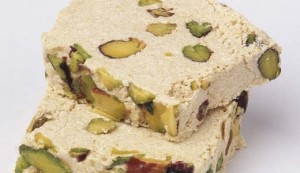 Knafeh
Is a cheese pastry with semolina bits baked on top soaked in sweet sugar based syrup.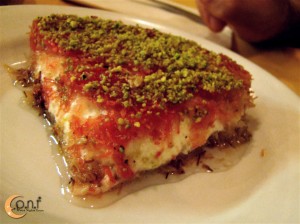 Layali Lubnan/Lebanese Nights
Is an amazingly aromatic dessert that is quite refreshing during summer time, it is made of semolina with caramel syrup and pistachio nuts as toppings.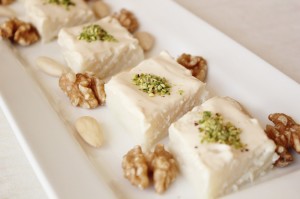 Loukoumades/Lokma
Similar to Zeinab's Finger, is made of deeply fried dough served with sweet syrup.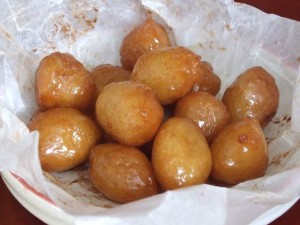 Maamoul/Date Cookies
Is a date filled cookies, they may be in the shape of balls or flattened with pistachios or walnuts. They are particularly used on religious festive such as during Ramadan, Eid al-Fitr and Eid Al-Adha (for Muslims), before lent, on Easter and feast of Epiphany (for Christians), Purim, Rosh Hashanah and Hanukkah (for Jewish).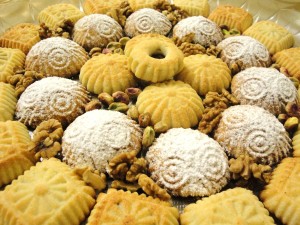 Muhallabia
Is a classic dessert made of rice pudding perfumed with rose water or orange, flavored with spices and garnished with nuts.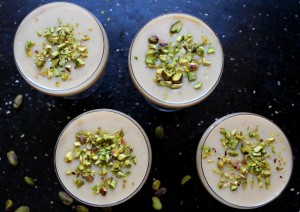 Qatayef
Qatayef or Arabic pancakes, is filled with sweet cheese and nuts and then fried.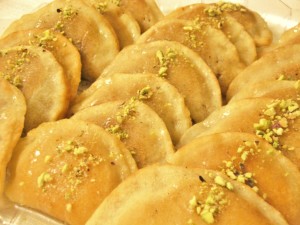 Rice Pudding/Roz Bel Haleeb
Is made of a mixture of rice and milk, sweetened with sugar as an addition, can be topped with nuts and garnished with cinnamon. Rice pudding is associated with good nutrition and good digestion, often recommended to people of all ages for stomach illness. Variations of this dish include eating it with an ice cream.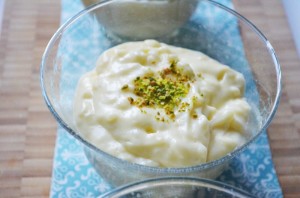 Shashbarak
A pastry filled with minced meat, lentil, cooked in a jameed.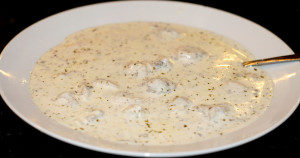 Umm Ali
A traditional dessert from Egypt made of pastry, cream, nuts, dried fruits and is sometimes topped with raisins, powdered sugar and coconut flakes.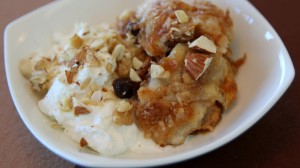 Zainab's Fingers 
Is made of deeply fried dough and are eaten with honey, powdered sugar or sweet syrup. It is said that Zainab fingers is date back 100 years ago when a woman called Zainab made this dessert.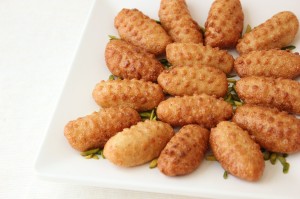 Znoud Al Seet
Crispy on the outside, it is filled with a thick clotted cream filling and then fried until golden brown crispy then dipped in sugar syrup with orange blossom water.