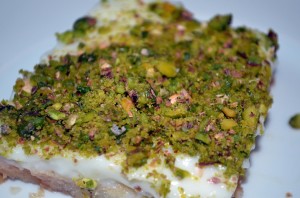 Posted on April 18, 2016 by admin in Blog, Food.

ARABIC SWEETS Enjoy our post introducing the popular and delicious Middle Eastern sweets. Aish Al Saraya A known Lebanese dessert made with French bread slices, milk, cream, sugar, flour, and ground pistachios. This dessert is often drizzled with sweet syrup and served with cream on top. Baklava A rich, sweet pastry made of […]

No Comments. Continue Reading...