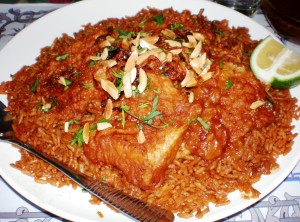 Posted on September 29, 2013 by admin in Blog, Food.

Sayadieh is a healthy and delicious Jordanian fish dish, made of firm, white fish such as cod or haddock cooked with nuts, turmeric powder, black pepper, red chili pepper, other mixed spices to taste and rice. Sayadieh is served with mixed salad and tahini sauce.

No Comments. Continue Reading...