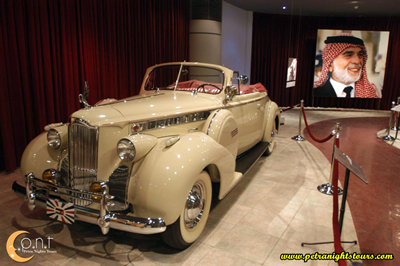 Posted on February 21, 2013 by admin in Blog, Infos.

ROYAL AUTO MUSEUM Located at the largest park in Amman, popularly known as King Hussein Park, is the Royal Automobile Museum. It was build to house the unique and large car collection used by the late King Hussein Bin Talal for official or private purposes. The 5210m museum has an entrance hall for the reception […]

No Comments. Continue Reading...